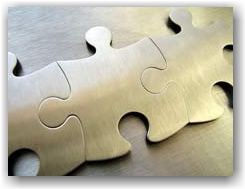 Hallmark Metals is a progressive, registered small business and a leader in metal fabrication, machining & assembly since 1959. We are a full service Sheet Metal Fabrication facility, specializing in rapid prototyping, short run productions, and quick turnaround components. Our customers are traditionally in the Aerospace, Automotive, Computer, Defense, Electronics, Marine, Medical, Space, and Trucking Industries. Hallmark is ISO 9001:2008 Certified and NADCAP Accredited in Welding. Our broad product scope ranges from aircraft smoke detectors to large vessel marine battery covers, her­metically sealed electronic enclosures, and circuit board housings on space exploration vehicles. Other product lines include cabinets, chassis, channel frames, enclosures, heat sinks, transformer cans, and many custom parts, including coremount brackets. By blending technology and skilled craftsmanship, Hallmark has built a reputation for high quality products at competitive pricing. Senior metal fabrication managers have been with us, on average of twenty years; with education and cross-training programs encouraging growth from within. Our 23,000 Sq. Ft. facility houses our quality control, metal fabrication and machining departments on the same floor to ensure that Hallmark Metal quality standards are met and kept at the high level of our customer's expectations.
Metal Stamping
---

We provide precision metal stamping services including custom metal stamping, sheet metal stamping, short run metal stamping, and prototype metal stamping. We produce custom high quality/cost-efficient stamped and drawn metal components for numerous industries.
» Learn more about Metal Stamping
Laser Cutting Services
---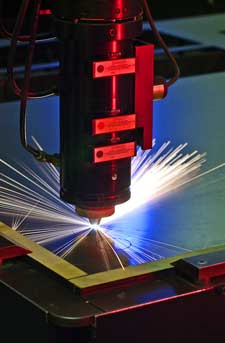 We offer precision laser cutting services for all kinds of metals, as well as plastic and G10 glass. Our CNC laser cutting service creates precision metal products and prototypes with high consistency at competitive prices with fast turnaround.
» Learn more about Laser Cutting.
CNC Machining & Milling
---

We offer full service CNC Machining and Milling for a variety of industrial applications, producing close tolerances for even the most complex machined shapes. State-of-the-art CNC mills and Lathes produce high precision machined products.
» Learn more about CNC Machining
Metal Enclosures
---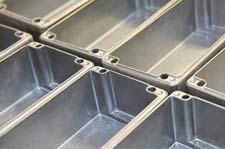 We produce custom metal enclosures for electrical, electronics and other industrial uses. High quality aluminum, metal and sheet metal enclosures including panels, assemblies, enclosures, brackets, housings, cabinets and rack mounts.
» Learn more about Metal Enclosures
Precision Machine Shop
---

We are a full service Precision Machine Shop located in the heart of Southern California. We offer precision machining services for custom and prototype machining as well as precision machined products for clients in Los Angeles, San Diego and all of Southern California. Hallmark Metals is your one-stop precision machine shop.
CNC Precision Turning
---

We perform precision CNC turning for the production of precision turned components. We provide precision turned products for a variety of industries. Our CNC turning equipment produces highly complex parts at competitive prices.
» Learn more about CNC Metal Turning
Precision Components
---

We provide custom-built precision components, fabricated to your specifications. We provide precision components for the Defense, Aerospace, Automotive, Computer, Electronics, Marine, Medical,  Space, and Trucking Industries.
» Learn more about Precision Components
Metal Punching
---

We are a leader in low cost/high volume metal punching, CNC punching, and CNC turret punching.  We produce precision metal punched parts on-time and on budget that meet our customer's precise specifications.
» Learn more about CNC Punching
Full Service Custom Metal Fabrication, Machining & Assembly
Regardless of the complexity of the project or process, only craftsmen specifically trained on the customer product participate in its fabrication. Quality is checked after each process and again prior to shipping. A complete history of the product from material and source to fabrication notes and previous fabrication runs is kept with the product on the floor at all times. "Re-orders" follow the same process, with print revisions verified prior to beginning any work. Our customers appreciate that we understand the costs and headaches associated with "high maintenance" vendors and we are committed to ensuring Hallmark is never high-cost. As a result of our customer service and history of on time per-print fabrication, our customers are now choosing to reduce or eliminate their typical inspection and handling costs by taking Hallmark product directly into their manufacturing/assembly floors.
Metal Fabrication On A Variety Of Materials
We offer metal fabrication on a wide variety of materials with various finishing options.
Common Materials We Work On
---
Aluminum
Brass
Copper
CRS (Cold Rolled Steel)
Co-Netic Metals (Mu Metal)
G10 Glass
Plastics
Stainless Steel
Titanium
Other: If you have something not listed, please ask our sales team and they will advise
Processing Options
---
Anodizing
Cad plating
Chem plating
Dip Brazing
Engrave and Fill
Hardware
Heat Treating
Helium Leak Test
Marking
Masking
Military Painting specs – various types
Military Plating specs – various types
Penetrant Inspection
Powder Coating
Silkscreening
Other: if you have something not listed, please ask our sales team and they will advise
Custom Metal Fabrication & Machining: Engineering
We offer in-process engineering and support. Go from concept to finished part with our expertise, including our Senior Engineer with over 25 years experience. Engineering Capabilities include:
2D CAD/CAM and 3D CAD/CAM Design
AMADA 2D/3D AP100
EDGECAM Milling CAD/CAM software
BOBCAD Milling & Lathe CAD/CAM software
Quality Control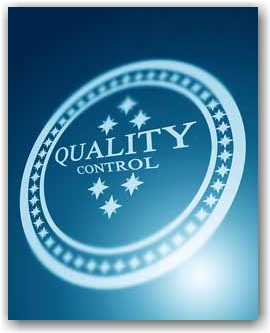 Our Quality team is involved in all stages of the manufac­turing process and is continuously training employees and management in ISO 9001 and NADCAP process and procedures. During production, Quality Technicians carefully check each step of their work with calibrated inspection equipment and frequently reference to blueprints and job "travelers", work instructions, procedures, and any special processes required for each job. Our commitment to work closely with our customers ensures that all parts are de­signed and manufactured in the best possible way; therefore producing quality at end use and cost reduction of parts. Quality Control capabilities range from various hand inspection instruments to Coordinate Measuring Machine (CMM). Our Quality Control department has over 20 years of experience in machining, testing, materials, pro­cesses, and finishes.
Process Control
Hallmark Metals uses state-of-the-art computerized process control systems to track job costs, produce quotes, enter orders, and manage subcontracted operations to con­trol the work and keep jobs on time and within budget. Our JOB BOSS manufacturing control software provides state of the art tracking and knowledge of all jobs in the Hallmark system.
NadCap Certified Welding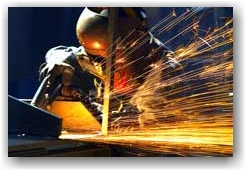 Hallmark Metals is a Nadcap Certified Welding facility, certified to AWS D17.1 & MIL-STD-2219, with material thickness from .015"-1.00"
ISO 9001:2008 Certified
Hallmark Metals is an ISO 9001:2008 certified business specializing in metal fabrication, CNC machining, laser cutting, metal stamping and punching, and precision components. We use state-of-the-art machinery, enabling us to produce highly complex parts using our fully automated lights out capacity to reduce production cost and improve lead time.
Metal Fabrication Services In Southern California
Hallmark Metals is conveniently located in the heart of Southern California. Our facility is in Glendora, California, just minutes from downtown Los Angeles and a short drive from cities such as Pasadena, Burbank, Long Beach, Anaheim, Santa Ana, Irvine, Costa Mesa, and Santa Monica. We also service other south California cities such as San Diego, San Bernardino and Santa Barbara and throughout North America.
Contact Us
---

We welcome the opportunity to meet and discuss the pos­sibilities of working together to increase the value of our re­spective companies. You will find our engineering creative, our prices competitive, our quick turn-around time helpful, and our quality the highest in the industry. For more information, call us at (626) 335-1263 or follow the link to fill out the online form
About Us
---

Hallmark Metals has been a family owned and operated business since 1959 and through three family generations of on-site owner management. Hallmark Metals is a certified small business registered in the Central Contractor Registration system (CCR). We can be found under the following NAICIS CODES: 332116 Metal Stamping, 332322 Sheet Metal Fabrication an Manufacturing,332431 Metal Can Manufacturer,332439 Other Metal Containers,332710 Machine Shop, 332721 Precision Turning, & 332999 All other Metal Fabricated Products